Our Top 9 Posts of 2017
For two young women who had only ever travelled anywhere but Australia and New Zealand, Bali was definitely a culture shock. But after a rocky start, it turned out to be a magical trip. We didn't take many outfit photos because we packed carry-on only, but one lazy afternoon we did manage to take these snaps of Tara and it looks like everyone loved the photos as much as we did because it came in as our most read 2017 blog post!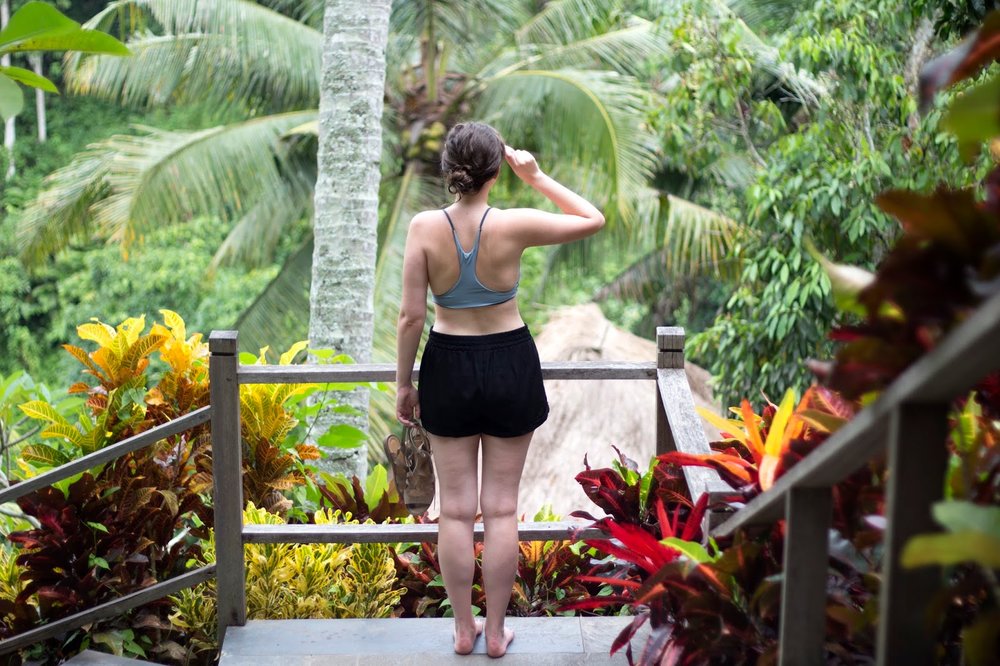 "because bali is always a good idea."
We're not going to lie, seeing this post take the second spot on our 2017 list was a surprise. We posted many outfits throughout the year and this was just one of them - just a simple look from when from Tara when we were out shopping one day.
But that just goes to show how much everyone loves summer! Nothing can be a crisp white singlet and a cute denim mini skirt when it comes to a hot summers day.
Top, Skirt & Shoes c/o The Warehouse // Belt - Vintage // Bag - Thrifted // Watch c/o Jord // Sunglasses - Molly N
"I loved Cinderella growing up and decided for my 21st I wanted to go big and plan a Disney inspired party. I had the most amazing time and just love looking back on these photos." - Ellen
Coco Chanel once said, "One is never over-dressed or underdressed with a Little Black Dress." And she was right.
Ellen has worn this black maxi dress to death this year and it's perfect for every occasion. It's simple, elegant and super easy to wear.
We think a winning part of this post was definitely the photos too. Connor snapped these of Ellen while we were on a family holiday in Rotorua and managed to catch the perfect lighting looking out over the lake from our bach.
"Everybody loves a little bit of shopping when the season change, including me! I had just had a huge wardrobe clear out in June and decided to treat myself to a few new pieces. Quite a few of the pieces were ethically made, including this gorgeous Kowtow striped top."
- Tara
It's a question many Kiwis ask themselves - why do we live in a country where people wear so much black? It's become a running joke amongst many New Zealanders when you go to an event like Fashion Week, how many people will be wearing black.
But its hard to resist the lure of a chic black outfit and Tara particularly owns a lot of clothes leaning towards a dark shade. In this post she does a little research into where this trend started and her feelings towards the colour black.
T-shirt - Amber Whitecliffe // Singlet - Cotton On // Pants - Gerry Weber // Watch - Fitbit blaze // Jacket - The Warehouse // Necklace - Asos // Boots - Indiana
"I'll stop wearing black when they make a darker color."
– Wednesday Addams

 
What does one do with half-deflated leftover birthday balloons? Take them out for a photoshoot of course!
Something pretty big that happened this year was Tara moving to Melbourne! After seven years of studying science, she decided to follow her passion for fashion and is now studying at RMIT.
Moving to another country is pretty scary, but pretty exciting too and we we're so happy to read all of your lovely supportive comments
On our way to Bali we had an eight hour stopover in Sydney so we decided to make the most of it and explore the city. We'd never visited before so made sure to tick off all the top tourists spots, including the Queen Victoria Building, the Opera House and the Harbour Bridge.
We filmed the whole adventure but unfortunately we lost all of the footage on one of our many memory cards. But we did manage to recover some photos and put together this fun post of the things we got up to.