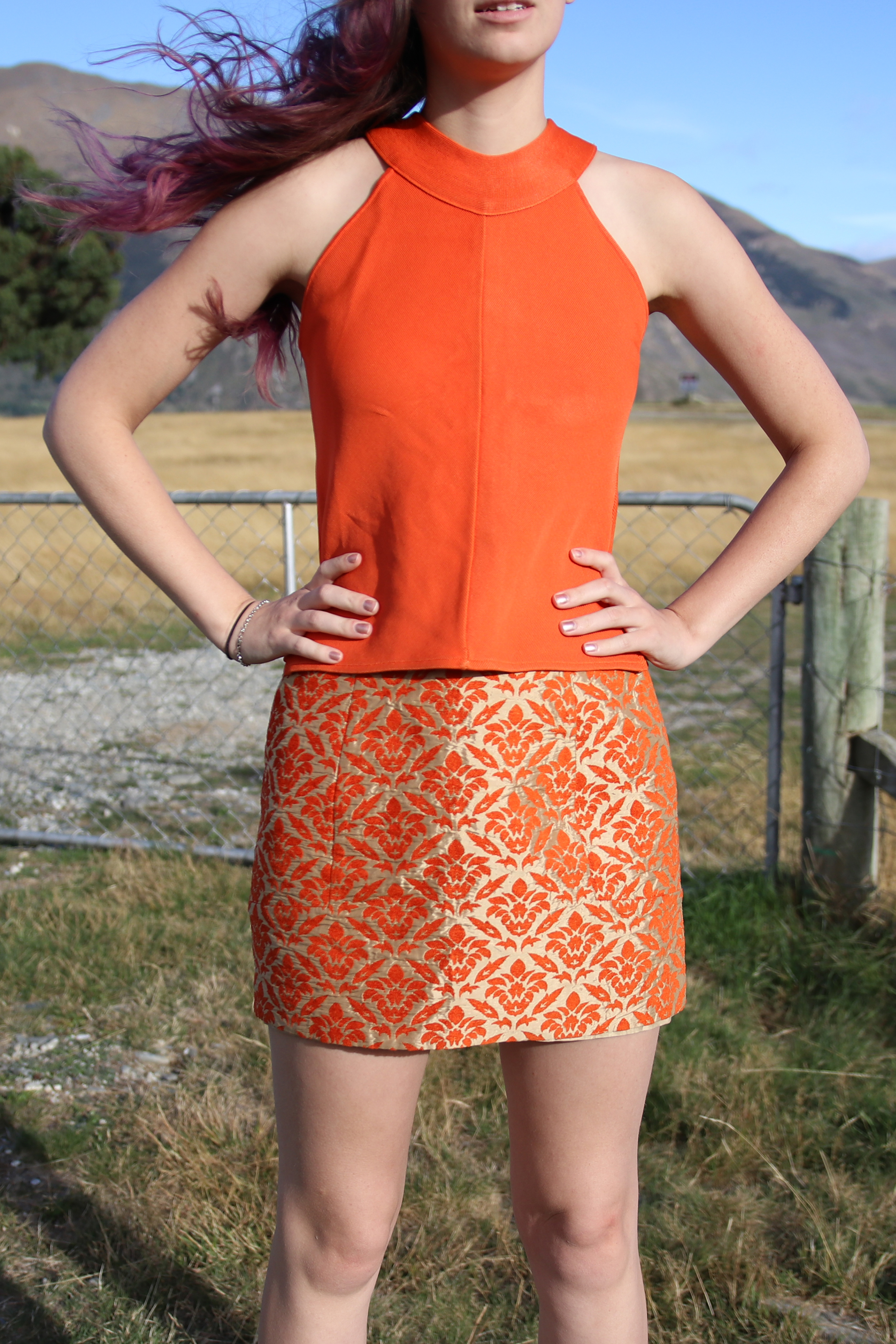 Magic Miniskirt by Cue
Tell that boring old denim mini to move on over because there's a new orange kid in town. This tapestry-like skirt adds a beautiful pop of colour to any outfit. It's from the label Cue, a gorgeous high quality clothing brand that is made in Australia.
Condition: Perfect, near new
Size: 8 (note Ellen is 5"11 so its quite short on her)
How much are you saving buying second hand?
At full price, this skirt would have been over $150NZD.
sale